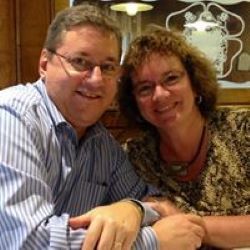 Dr. Ronald Bernier; Senior Pastor
Dr. Bernier is the founder of Master Builder Ministries, which includes Master Builder Christian Church where he is the senior pastor and elder, East Gate Christian Academy where he is the headmaster, and Master Builder Institute for Leadership Development. A former contractor, Dr. Bernier has turned his building sense into caring for God's spiritual house and leads seminars across the country and internationally training pastors and leaders. In all of his work he emphasizes Biblical worldview, character education, and church administration. Dr. Bernier and his wife, Bernice, reside in Fall River, Massachusetts. They have two married children, Peter and Andrea.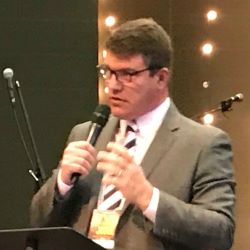 Adelson Nalini, Jr; Pastor
Born into a pastoral family, he grew up and dedicated himself to military service for 19 years. At a certain point in his life, he heard the call of God and began to dedicate himself to pastoral ministry. In 2010, he left his homeland, Brazil, attending the missionary call to the city of Fall River, Massachusetts, where he lives with his wife Vivian Nalini, and their children Stephanie and Samuel, and serve the Lord Jesus at Master Builder Christian Church as a pastor and elder.
Pastor Adelson has a master's degree in Theological Studies from Vision International University, and is currently part of the Board of Directors of the Brazilian District of the Assemblies of God in the United States, as well as CONFRADEB - Fraternal Convention of the Ministers of the Assemblies of God of Brazil in the United States of America.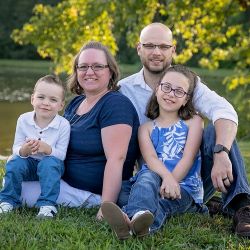 Andrew Finn; Youth/Worship Pastor
Pastor Andrew joined Master Builder Ministries in 2013 as the Worship Leader, one of the church elders, and a full time teacher at East Gate Christian Academy (a ministry of MBM). He teaches high school theological studies, and history and mathematics for both middle school and high school. Andrew is a former student of East Gate Christian Academy, and has been a part of Master Builder Christian Church and the church worship ministry since 2003. He has degrees in Political Science and Economics from the University of Rhode Island. Andrew and his wife, Andrea, live in Fall River with their two children, Mackenzie and Luke.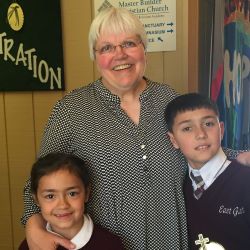 Charlene Robillard; School Principal and Treasurer
Charlene Robillard is a member of the Board of Directors and the treasurer for Master Builder Ministries. She been a part of East Gate Christian Academy since its founding in 1995. Teaching a wide range of subjects from mathematics to English to history, Charlene has left a tremendous and positive impact on nearly every student who has walked the halls at EGCA. In 2005 Charlene served the vice principal, and in 2007 she took over as principal, a role she has served in ever since. Charlene still spends time in the classroom, primarily teach English. She has an M.B.A, and holds a B.S. in Accounting and History.